Sproutwell (as seen in The Block) is one of Australia's leading gardening and glasshouse companies. Their ambition to grow was being held back by a broken digital marketing strategy until they met with Firefly and have seen some serious growth since.
Highlights:
ROAS (return on ad spend) of 14.5X with 27% revenue increase month on month with no change of media spend over 6 months.
Over 100 keywords on page one of Google and 60+ keywords in position 1.
Launched a full ecommerce tech stack to improve customer experience, save time and sell more stock.
When Sproutwell approached Firefly, they were with another digital marketing agency and they weren't happy with their ecommerce results. They did not have access to their Google and Facebook campaigns and they also had a plethora of issues on their old and broken Woocommerce online shop.
Firefly created a full e-commerce roadmap for Sproutwell, turning over every rock in search for a dramatic improvement of conversions, sales while helping improve the customer experience and reduce admin time for the Sproutwell team
Before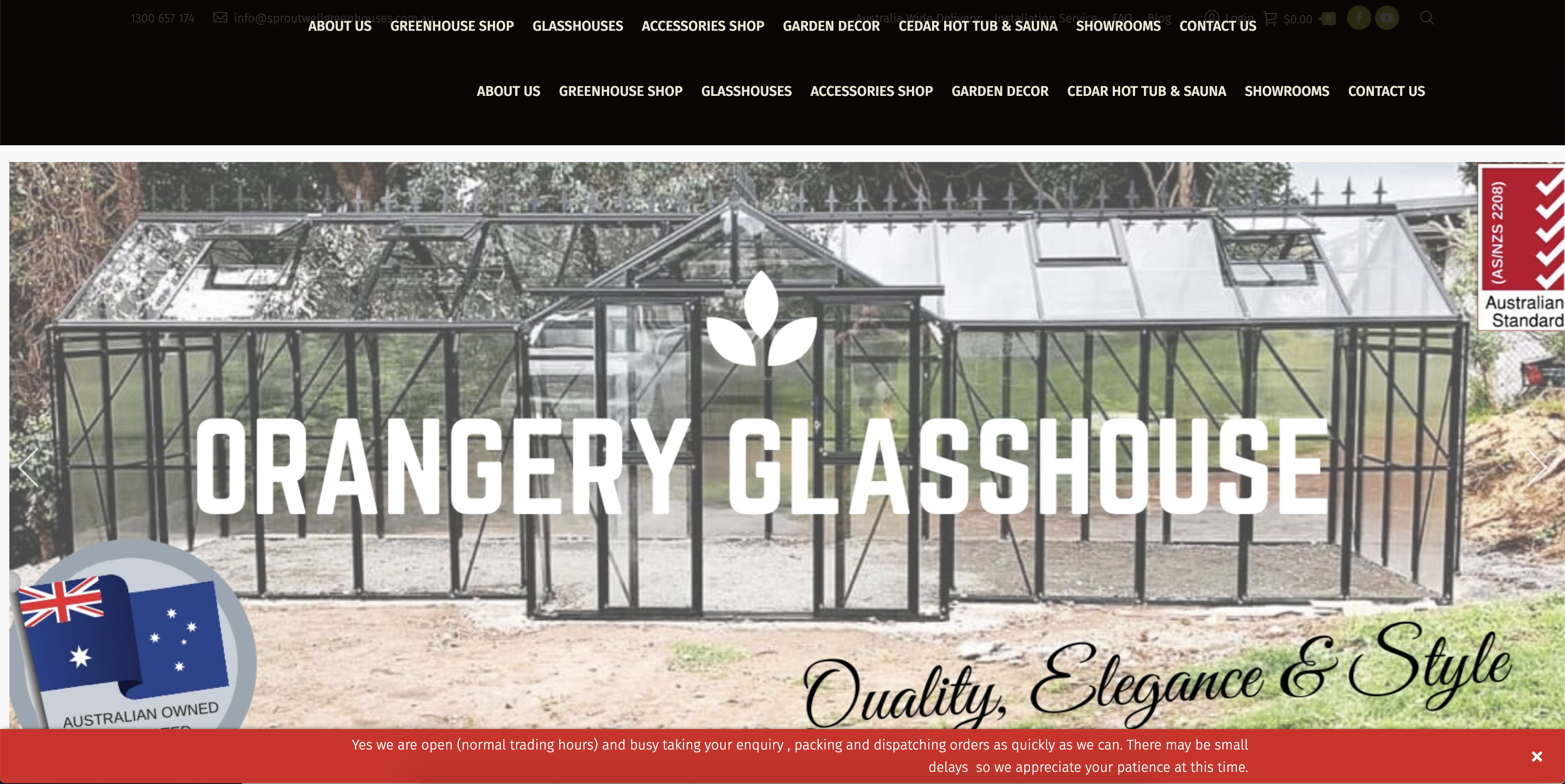 After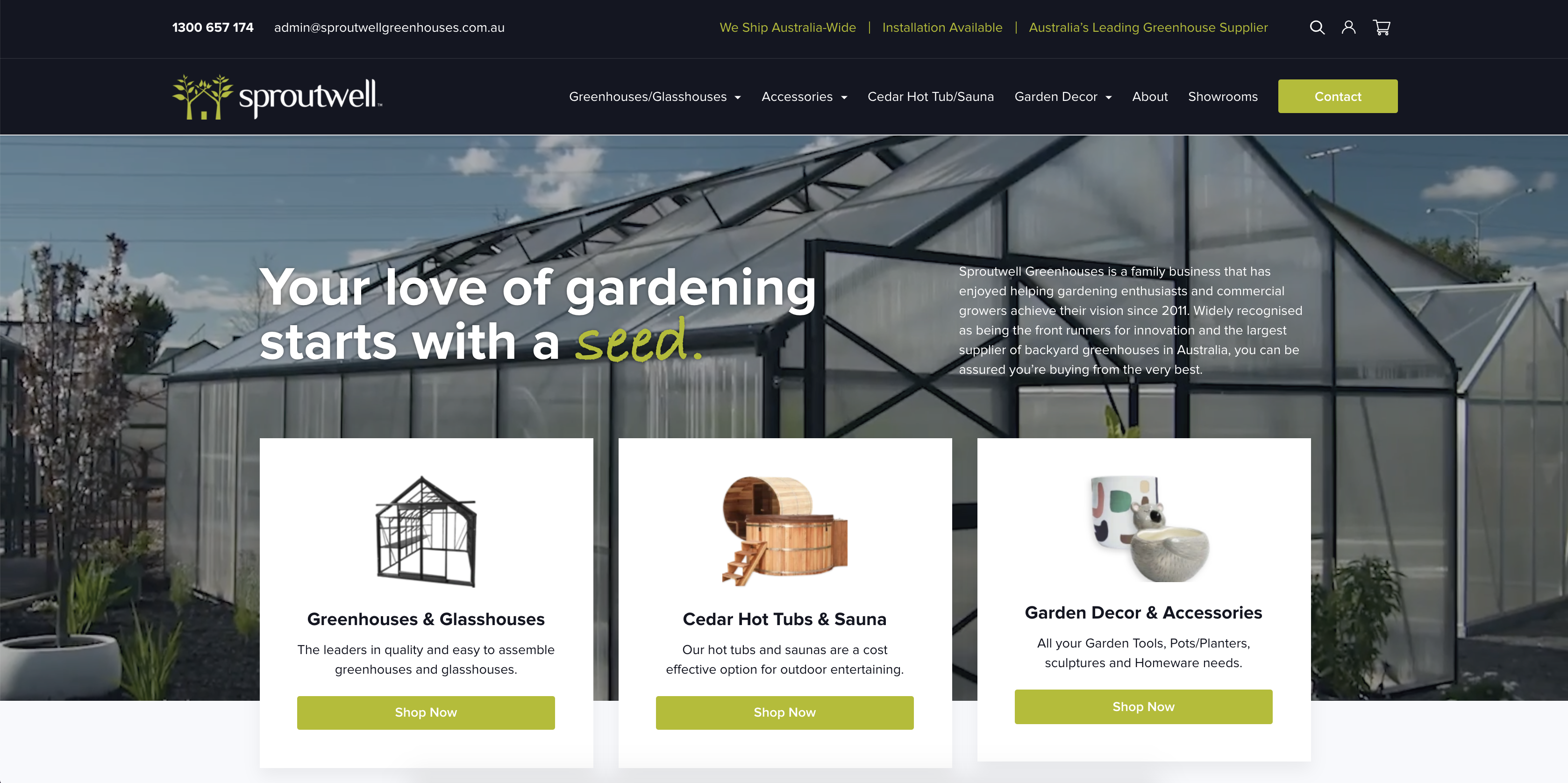 Digital strategy and audits
Our first step was a full audit on all platforms and digital channels. This uncovered a conversion rate of 0.31% on the website (1/5th of where it should have been) a lack of automation around email delivery, issues with shipping rules and the payment providers connected to the online shop and a tonne of wastage and missed opportunities across the media channels. We had a lot to work with.
We then completed a website workshop to scope out a brand new platform with Shopify, that would resolve all the issues, improve the customer experience and most importantly - drive more sales.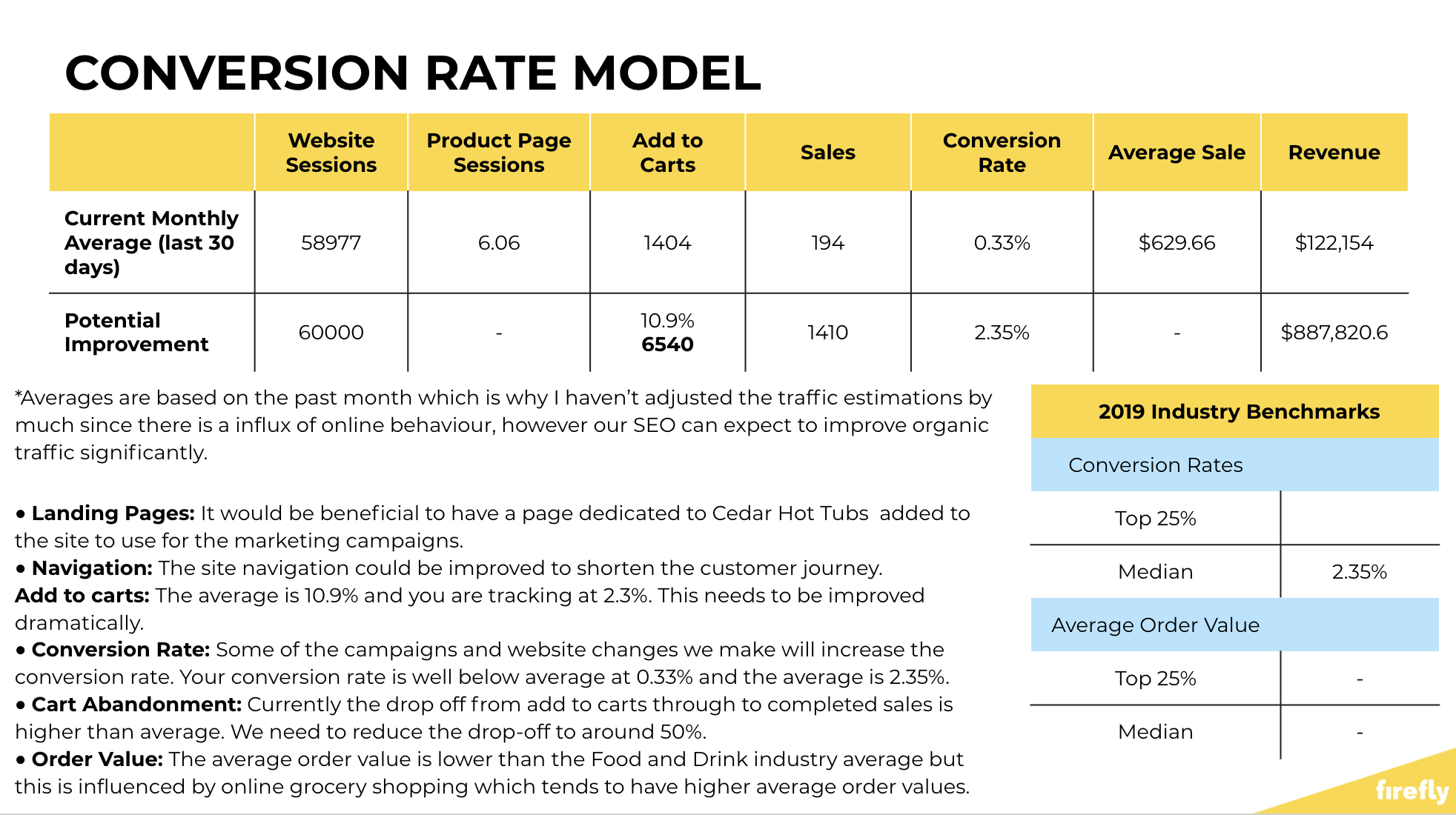 Create the eCommerce roadmap and tech-stack
Through our strategy sessions and deep analysis of digital marketing, we implemented a brand new e commerce technology and platform stack that will improve all areas. This included:
Klaviyo - Ecommerce email
Manychat - Livechat and data collection.
Yotpo - Reviews
Custom Wishlist functionality
Shippit - Custom shipping rules and automation
Shopify apps for upsells, cross-sells.
Payment providers: paypal, Zip, Afterpay
All tools were appropriately worked together and integrated for a seamless experience from cart to receiving the order in hand.
Data analytics and measurement
We then needed to build a 360 degree view for Sproutwell. We mapped all actions including webforms, add to wishlist, add to cart, abandoned cart, purchase and more. Conversion tracking was created through Google analytics and Facebook.
Having all of our conversions mapped out, we then created a tailored digital marketing dashboard which covered all data sources, also pulling data in from the email platform, Shopify and more.
We now had a living and breathing digital dashboard which gave us the true view of results and success for the online store, which allowed us to quickly see which levers to pull.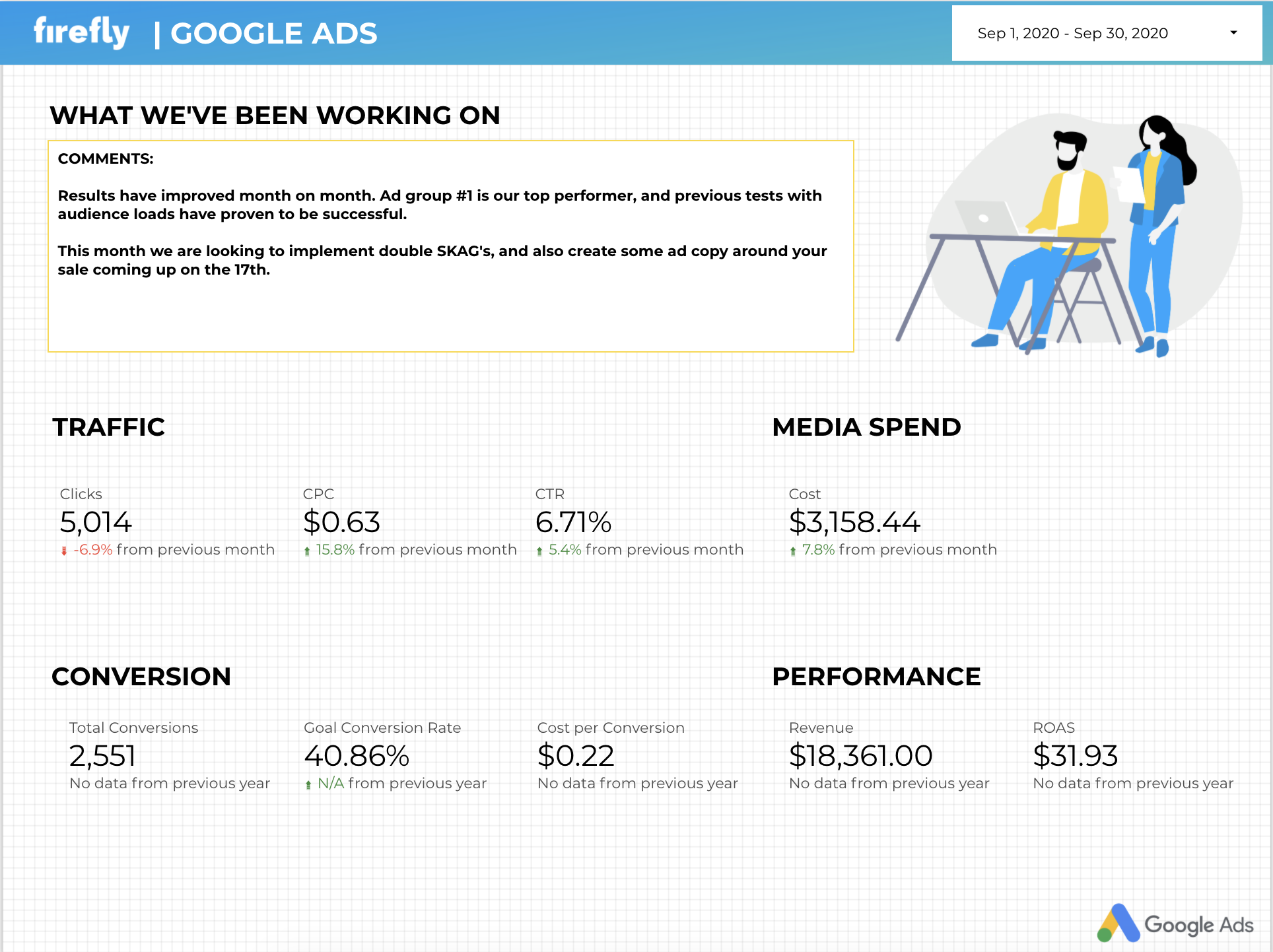 Grow and scale
Step 4 was all about performance marketing and entering high growth scale. Our job was to double down on winning audiences, campaigns and increase the revenue quickly. By having a multi channel approach, we were able to see a ROAS (return on ad spend) of 14.5X with 27% revenue increase month on month with no change of media spend over 6 months.
Our SEO campaign was solid and had been consistently growing with over 150 keywords on page 1, 60 keywords in position 1 and an increase of traffic by 88.71% compared to last year.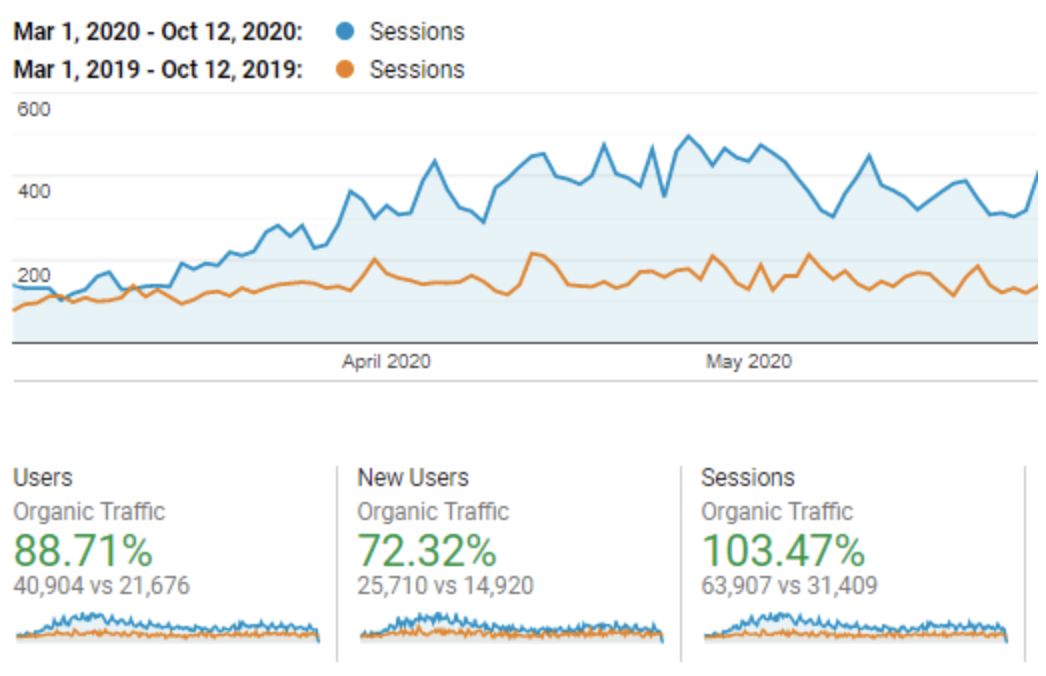 We are now focussed on continuing to build the revenue and scale profitably, whilst also maintaining some of the solid results we have seen so far. We are proud to be partnered with Sproutwell, the leaders in greenhouses and gardening across Australia.
A full video strategy creating a story to separate Anytime Fitness from its competitors was required to create an emotional connection with potential customers.Our national digital strategy was nuanced across Google, Facebook, Instagram and Youtube. The Firefly team used advanced targeting on all platforms including interests, search behaviour, geo radius to each gym, remarketing and look-a-like audiences through Facebook pixel traffic


14.5x

Return on Ad Spend

60+

Keywords in position 1

110%+

Online revenue growth from last year